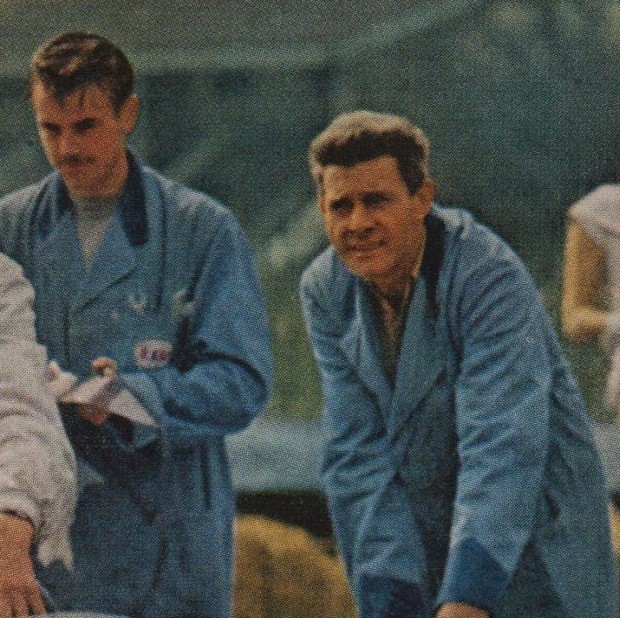 Knob manufacturers Arton and Leonard Brother have negotiated a deal with Simon Cowell for a new television show.
American Preservationist will debut on ABC on March 16, 2012 and it will be hosted by Stephen Hawking. Executive producers are Brother's sister Susie Brother Love, former CEO of Hallmark's NASA division, and folk singer Gordon Lightfoot. Lightfoot will arrange the title tune, a "sunny keyboard version" of Natalie Cole's "Miss You Like Crazy."
Simon Cowell describes the show as "an Idol show for anyone, or anything, on the verge of extinction." The difference between the new show and Cowell's previous endeavors, he says, is that this time he's turning the spotlight on things actually worth saving. Cowell claims that he's "dead tired" of disposable teen idols, and painfully regrets signing new three-year deals with ITV for Britain's Got Talent and The X Factor. He says that the prospect of having to endure "these ridiculous fatheads" well into his sixties scares him shitless.
The Brothers are excited about the opportunity to get a break from the knob business. "You know, it's a broad concept. We can move from Tony Orlando to Mike Love, and then to a moth-ridden desk, in an instant. Hopefully we'll squeeze some knobs in there as well, but that's not important, really. It's an opportunity for us to do something completely different — and it's nice not to worry about profits for a change, because honestly, no one expects the concept to catch on with sponsors. We're doing it because it's not knobs."
Stephen Hawking doesn't want to comment on his role. When we asked him about the show at a local protest targeting plans to enlarge a hotel complex on the River Cam recently, he simply shrugged his shoulder. Metaphorically speaking. that is.